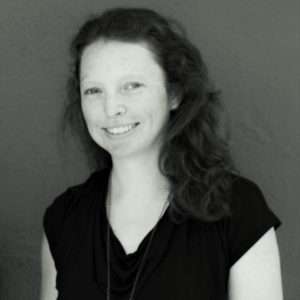 Meghan Dorrian
Gregory Hurcomb
CCA Adjunct Professor of Architecture and Interior Design
Principal Studio Gregory Hurcomb
Gregory Hurcomb has exhibited nationally and internationally, including at the International Center of Photography in New York City, USA, and in Berlin, Germany and Sao Paulo, Brazil. He has most recently been appointed as an Adjunct Professor in the Architecture and Interior Design Departments at California College of Arts and will be teaching courses in both the MArch and BArch programs. He has previously taught at the University of California, Berkeley, the University of California, Davis, the University of Pennsylvania and the International Center of Photography. In addition, he has been a guest critic on fine art, design, and architecture reviews at UC Berkeley, UC Davis, California College of the Arts, Academy of Art University, Woodbury University, and the University of Pennsylvania. Currently he writes on Architecture for the Architect's Newspaper, and has written for Architizer in the past.
Gregory Hurcomb was born and raised in New York and New Jersey, USA. He received his Masters in Architecture from The University of Pennsylvania in 2010. He also earned a certificate of General Studies in Photography from the International Center of Photography in New York City in 2000 and a BA from Rutgers University in Literature in 1999. While at the University of Pennsylvania he was awarded the E. Lewis Dales Traveling Fellowship, an award for excellence in portfolio design and the Donald Prowler Memorial Prize, awarded as a scholarship to graduate students whose work advances the design of sustainable architecture.
---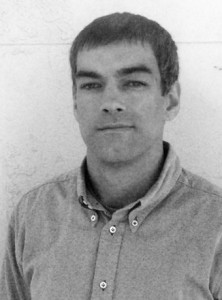 Matt Hutchinson
CCA Adjunct Professor of Architecture
Founder of PATH
Material and fabrication experiments are at the core of PATH's working method. The work evolves through a feedback loop always moving between design and making: try something, evaluate it, transform it, see it in a new way. This curiosity to explore material properties and processes along with the continual testing of ideas through prototypes reveals new potentials for design. PATH leverages this curiosity, experience with traditional techniques, and a keen understanding of digital technologies to inform our sensibilities. Though trained as an architect, Matt Hutchinson's interests in design go beyond the typical constraints of architecture and span a variety of scales and types, testing ideas in the forms of lighting, furniture, architectural components, installations, etc.
Recently as a fellow of the Autodesk Pier 9 AiR program, Hutchinson has pursued design research interests with support from Autodesk and access to their advanced fabrication facility.
In addition to the endeavors with PATH, Matt is faculty at CCA, where he teaches architecture studios (including the Spring 2009 Solar Decathlon Studio – a part of the widely recognized "Refract House") as well as seminars which build on and are informed by his own materials and fabrication research.
Hutchinson's previous professional design experience, ranging from Vincent James Associates (Minneapolis), to SHoP Architects (NYC), and to FACE Design (NYC) (among others) has afforded him a diverse and multi-disciplinary perspective. He earned his Bachelor of Architecture at Kent State University and his Master of Architecture at Yale University, where he received the Eero Saarinen scholarship and was twice a finalist for the H. I. Feldman design prize, the school's highest design honor.
---

Neal Schwartz
CCA Associate Professor of Architecture
Principal Schwartz and Architecture
Neal Schwartz is the principal of Schwartz and Architecture, a San Francisco based design firm established in 1996.  His architectural practice has been recently profiled in Dwell, Western Interiors, Sunset, Architectural Lighting, San Francisco magazine, and the San Francisco Chronicle among others.  The firm has recently received a SFAIA Merit Award in Interior Architecture for the RayKo Photo Gallery, and was selected for inclusion in the SFAIA Home Tours 2005. He received a second place award in the San Francisco LGBT Community Center competition (in collaboration with Diane Davis) and was selected as an invited firm in the Santa Rosa Museum of Contemporary Art competition (in collaboration with Simonen Design).
Schwartz holds dual masters degrees in Architecture and Public Policy from Harvard's Graduate School of Design and Kennedy School of Government respectively.  He graduated with distinction in Architecture, received the Thayer Award for Meritorious Scholarship, the Sheldon Traveling Fellowship as well as an Urban Land Institute National Award and American Planning Association National Award.
Schwartz has been actively involved in teaching for 17 years, most recently as Associate Professor in Architecture and Coordinator of Advanced Studies at California College of the Arts.  He also currently coordinates the Master's degrees thesis program. Previously, Schwartz has taught at University of California, Berkeley and at Harvard.  He has worked on a number of publications including Assemblage: a Critical Journal of Architecture and Design Culture.  He is the editor of the book Emergent Memory: the National AIDS Memorial Competition, and co-editor of Cross Section 04: CCA Advanced Studio Work.  His most recent publication is Vertical Places: the Tall Building in the World City, part of the CCA Architecture Studio Series.
In addition, Schwartz is on the Board of Directors for the National AIDS Memorial Grove located in San Francisco's Golden Gate Park and is the chair of the Memorial Design Committee guiding the capital campaign, design development and construction of this national memorial.
---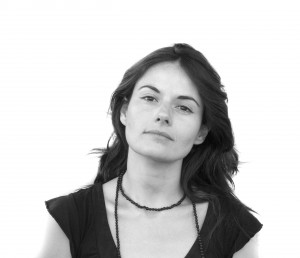 Lorena Del Rio

CCA Associate Professor of Architecture
Founder/Principal RICA* STUDIO
Professor Lorena del Río (Madrid, 1981) is an architect educated at Polytechnic University of Madrid, ETSAM (Escuela Técnica Superior de Arquitectura de Madrid), where she graduated in 2008 and is also developing her PhD. From 2012 to 2016, she was Visiting Assistant Professor at Cornell AAP where she has led design studios in the undergraduate and graduate programs as well as seminars on building technologies, visual representation and architectural theory. Lorena has participated in reviews and lectures at several universities including MIT, Cooper Union, the University of Buffalo, New York City College, the University of Houston, NYIT, and the University of Puerto Rico where she also was a panelist at the symposium "Evolution of Pedagogy: Architecture in Spain." She also lectured at the 4th edition of Campus Ultzama organized by "Arquitectura y Sociedad" foundation, in the summer of 2015. She has won several awards in national and international competitions; recently in the competition to design new sport facilities at Dalseong, Korea and Europan 12 Kagran, Vienna. She has been part of the design team of the Spanish Pavilion for the 2016 Venice Architecture Biennale that was honored with the Golden Lion. Her work has been widely published in international journals such as GA, Bauwelt and Arquitectura Viva. In 2014, Lorena founded RICA* STUDIO with Iñaqui Carnicero after several years of collaboration, where they develop projects of different scales and budgets.
---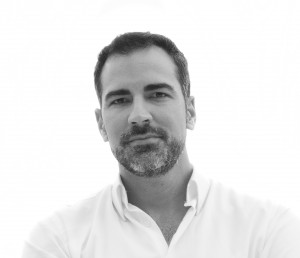 Iñaqui Carnicero
CCA Associate Professor of Architecture
Founder/Principal RICA* STUDIO
Professor Iñaqui Carnicero (Madrid, 1973) is an awarded architect and international Phd from Polytechnic University of Madrid. Active in both the academic field at the Polytechnic University in Madrid and Cornell University, and the professional practice, Carnicero has won several competitions and completed many projects, including CEU University, 40 Social housing in Madrid, a High School in Albacete, the restoration of an Arab tower in Guadalajara, the new District Attorney's Office in Madrid's City of Justice, Hangar 16 Matadero at a former slaughterhouse of Madrid, and the Pitch´s house. His recent work curating and designing the Spanish Pavilion for the 2016 Venice Architecture Biennale with the exhibition "Unfinished" was honored with the Golden Lion.
His work has been recognized with the AIANY Housing Award 2015, Design Vanguard Award 2012, Hauser Award 2012, Emerging Architecture Award Architectural Record 2011, Rome Prize 2009, COAM Award 2012, FAD Spanish Architecture and Public Opinion Award 2012, 2013 Barbara Cappochin Award (Honorable Mention), BSI University of Mendrisio (selected) 2007, shortlisted Architectural Digest award 2009 and BIGMAT 2013, Luigi Cosenza 2004 and exhibit at the RIBA exhibition International Emerging Architects 2011, Architecture week in Prague, GA Gallery Japan 2012. Carnicero has lectured at prestigious institutions such as Cornell, Harvard GSP, Rice, Berkeley, NJIT, Carleton, Roma Tre, La Sapienza, Calgary, Cervantes Institute in Prague, London Roca Gallery, Barcelona La Salle, Madrid ETSAM, Sevilla and Navarra University. He is the director of "Symmetries", an architecture platform that relates roman and contemporary strategies in the city. His Ph.D. dissertation focuses on Louis Kahn and Robert Venturi's discoveries and connections with Rome. Since 2014 he has been running the office of RICA* together with his partner Lorena del Rio.
---

Mauricio Soto-Rubio, Studio for Lightweight Design
University of Calgary Assistant Professor
Mauricio Soto-Rubio is an assistant professor of architecture at the Faculty of Environmental Design at the University of Calgary, where he teaches comprehensive structures, building design studios, building technologies and seminars related with lightweight and membrane structures. He is also a founding partner of the Studio for Lightweight Design, a multidisciplinary firm that specializes in the design, manufacturing and installation of lightweight, membrane and deployable structures.
Soto-Rubio graduated with honors with a Professional Degree in Architecture from the Universidad de Los Andes, Venezuela in 1999. He also completed a Masters Degree in Architecture from the University of Michigan in 2003, where he was awarded the 2001 Alumni Society Award.
Before joining CCA, Soto-Rubio worked in several architecture offices and construction companies in the US, England, Germany, and Switzerland. He also taught architectural design, building technologies, and materials at the University of Stuttgart, Germany and at the TU in Vienna, Austria.
Mauricio Soto-Rubio is a registered architect at the Architektenkammer Baden Wurttemberg, Germany.