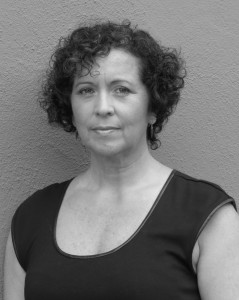 Sandra Vivanco, AIA, SEED
CCA Professor of Architecture and Diversity Studies
Principal A + D, Architecture + Design
Sandra I. Vivanco is the founding principal of A+D, Architecture + Design in San Francisco. Based on the premise that inclusiveness and excellence in design can and should co-exist, the work of A+D has been recognized globally. Vivanco has practiced architecture in Japan, Portugal, Peru, Italy, Mexico, and Brazil. Most notably, she worked for Portuguese Pritzker prize winner Alvaro Siza in 1990 and continues to collaborate with international firms.
Widely recognized as a modern architect with a deep commitment to public work, Vivanco is also known as a Latin American cultural expert. The product of a Peruvian-Colombian fusion, she grew up in Lima where she started architecture school. After moving to San Francisco in the early 1980's and spending a year abroad in Italy, Vivanco completed her architectural education at UC Berkeley. As a result of these experiences, she is fluent in Spanish, Italian and Portuguese.
Vivanco is known for skillfully bridging theory and practice in her work. Sometimes design proposals start in the classroom and are deployed as design-build projects. Other times a professional commission might find a different life in the studio. Two successful examples are the permanent built interventions by her students at Plaza Adelante – a community service and art center for Latino immigrants located on Mission and 19th streets- and the studio exploration to design a global event on 38 acres of remediated land owned by PG&E and located by the waterfront at Bay View Hunter's Point.
Some of A+D's current projects include the new Mexican Museum at Yerba Buena gardens in joint venture with Pfau Long and New Mission Housing in association with Kwan Henmi. A+D recently completed a PG&E sponsored feasibility study for Bay View Hunter's Point and Plaza Adelante, a community service and art center for Latino immigrants. As a recognition of her work for this last project, Vivanco was selected Architect of Community as one of 10 Architects to Watch featured in California Home & Design magazine in 2010.
Vivanco serves on the board of two important community organizations in San Francisco: Good Samaritan, the first settlement house on the west coast, serving immigrant families overcome the challenges of poverty and displacement, and ABADA Capoeira a Brazilian cultural and arts center that works with Mission district at risk youth. She routinely mentors architecture students and professionals of color including National Organization of Minority Architecture Students at CCA, Chicano Latino Architecture Student Association at UC Berkeley and Latinos in Architecture, a professional committee of the San Francisco AIA.
---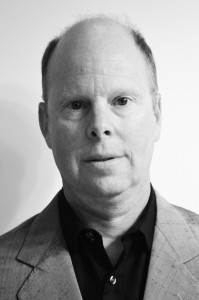 Peter Anderson, FAIA
Principal Anderson Anderson Architecture
Partner Bay Pacific Construction
Peter Anderson has worked in the construction industry in the United States, France, Italy, and Japan. He has a particular interest in international trade as it relates to construction technology and new communication technology. He is president of Bay Pacific Construction as well as a partner in Anderson Anderson Architecture.
From 1997–2001 he was a visiting faculty member of the University of Hawaii School of Architecture, where he held the position of Director of the Construction Process Innovation Laboratory, conducting research and teaching in the area of international entrepreneurial business opportunities in technology and urban development.
He has frequently been invited to speak at universities and at international architecture and building construction conferences in the United States, Japan, and Southeast Asia, and has been extensively involved in developing and presenting construction technology courses and seminars for design and construction professionals in American and Japan.
His design work has received numerous regional, national, and international awards and has been widely published in books and journals in the United States, Europe, Australia, and Asia as well as in numerous newspaper and magazine articles.
His design and construction technology work has been included in the PBS television series Future Quest and featured on CNN and on NHK-TV in Japan. His projects have been exhibited in numerous group and solo exhibitions, included in the permanent collection of the San Francisco Museum of Modern Art, and are the subject of a current monograph from Princeton Architectural Press, Anderson Anderson: Architecture and Construction.
---